Thursday 18 September 2014 08.44 by RTÉ News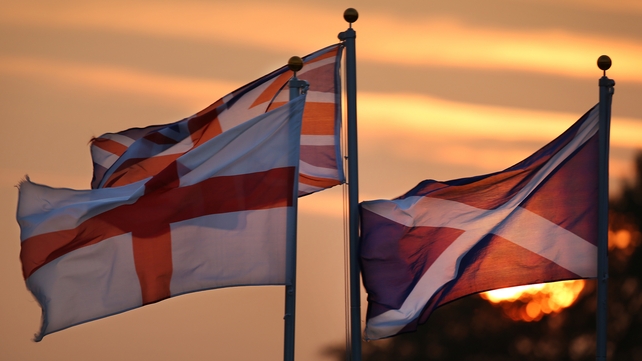 London's trading rooms are gearing up for an extra long shift to cover Scotland's independence referendum and drafting in extra staff, anticipating a surge in activity when the result comes through early tomorrow morning.
The vote on whether Scotland should end its 300-year-old union with England was set for a nail-biting finish.
Three polls earlier this week put opponents of independence slightly ahead, though many voters remained undecided.
The final result could come any time between 4am and 8am, before London stock and bond markets open and when currency trading is mainly concentrated in Asia, meaning some traders will be at their desks overnight or pulled in early.
Many of the biggest banks, with global operations, say they will rely on traders in other regions to handle any market reaction to developments in the small hours but some are beefing up staffing in London.
Credit Suisse is keeping its specialist sterling traders overnight in their London office for the referendum. HSBC is also extending coverage in London.
Which currency an independent Scotland would use has been a major bone of contention and the uncertainty over this and other issues has helped push the pound down 2.5% against the dollar this month. Further falls are expected if Scots vote "Yes" to independence.
The man at the sharp end of the currency debate if Scotland votes "Yes" is also putting in a long shift. Bank of England Governor Mark Carney chaired a meeting of the Financial Stability Board of bank regulators in Australia yesterday and then flew back to be in Britain this evening.
The London Stock Exchange, where stocks on the FTSE 100 blue chips index trade, and the Liffe derivatives market for UK government bond futures plan no changes to trading hours tomorrow, officials said. Both will open at 8am.
Even on a normal trading day, UK stock investors closely follow, and frequently take a punt on, projections released by financial spreadbetters before the market opens.
IG Markets, the UK's biggest spreadbetting provider by sales, said it was bringing in 16 extra staff divided between the UK, Australia, and Singapore.