Thursday 11 September 2014 07.27 by RTÉ News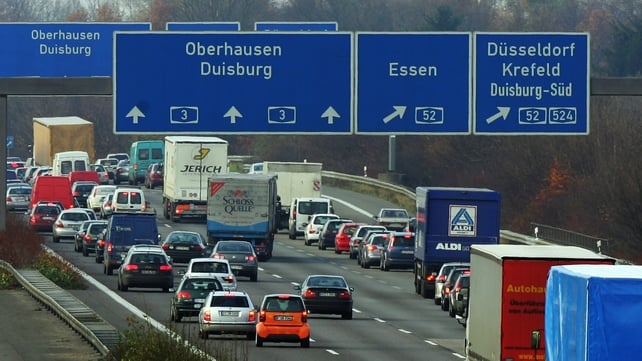 Inflation in Germany, Europe's biggest economy, remained stuck at its lowest level in four and a half years in August, according to final data today.
Confirming a preliminary flash estimate released at the end of last month, the federal statistics office Destatis calculated that German inflation this month stood at just 0.8% year-on-year, unchanged from July.
The last time inflation in Germany was lower was in February 2010.
Inflation has been unusually low across the euro zone, fuelling concern the region could slip into deflation – a sustained and widespread drop in prices that hampers economic activity and threatens job losses.
While falling prices may sound good for consumers, deflation can trigger a vicious spiral where businesses and households delay purchases, htting demand and causing companies to lay off workers.
Such concerns persuaded the European Central Bank to cut interest rates last week and unveil other measures to ease monetary conditions in the single currency area.
Using the Harmonised Index of Consumer Prices (HICP) – the yardstick used by the ECB – inflation in Germany also stood at 0.8% in August, far below the bank's annual inflation target of just below 2%.